Santa Cruz Woodies participated in the Santa Cruz Holiday parade on Saturday December 2, 2017. This event, usually the last on the club's calendar for the year, started with a cold, slightly overcast, wintery day. Our turn out was not as strong as it has been in year's past but many of our members were traveling or otherwise not available due to the holidays.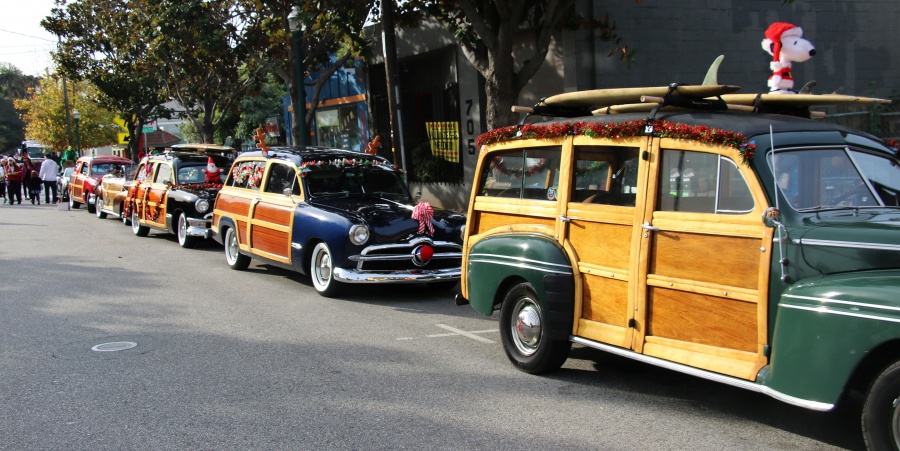 Eight woodies showed up to represent the club including Central Valley Woodies President and National Woodies Club Vice-President Wayne Yada and his wife, Mary Jane, who traveled all the way from their hometown of Visalia. The parade started promptly at 10 AM with our intrepid band of Woodie owners driving down Pacific Ave. in full Christmas decoration (both cars and people).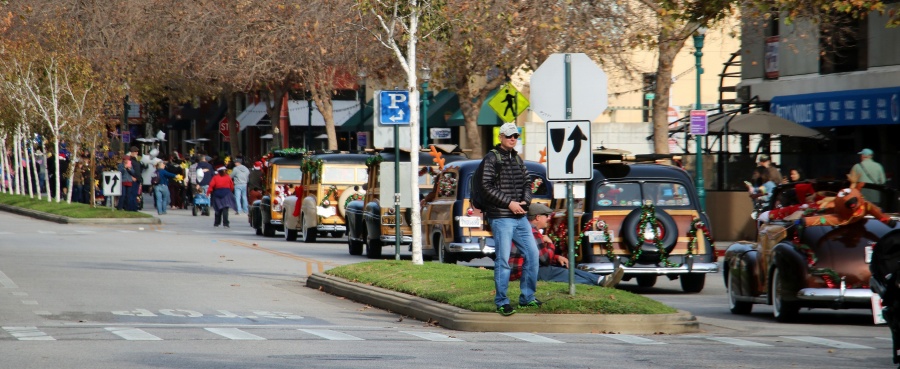 Video by SCW club member Ken Lewis
Barb Bacon missed the start-up and drove around downtown in circles until a sympathetic Santa Cruz Police officer let her "cut" into the back of the SC Woodies section of the parade line. She didn't have time to decorate her car but she was able to participate with the rest of us. Luckily her Buick woodie didn't overheat.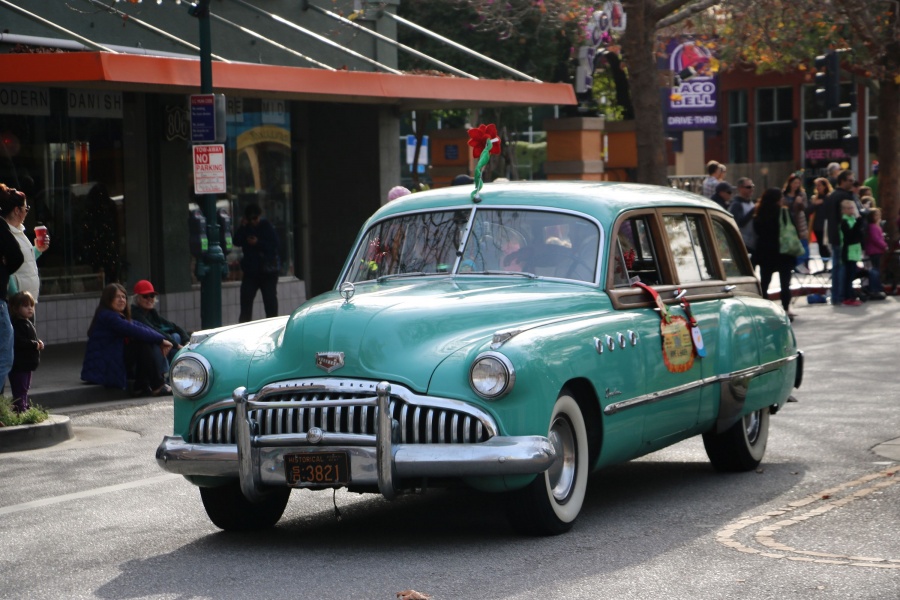 The crowd, as boisterous as ever, cheered and clapped as we rolled by with the children's eyes wide with excitement anytime one of our drivers would wave or shout Merry Christmas or Happy Holiday's. There is no better way to start off the holidays and get in the Christmas spirit than by decorating the cars and seeing all the parade-goers happy and excited to see us and reveling in the Christmas spirit.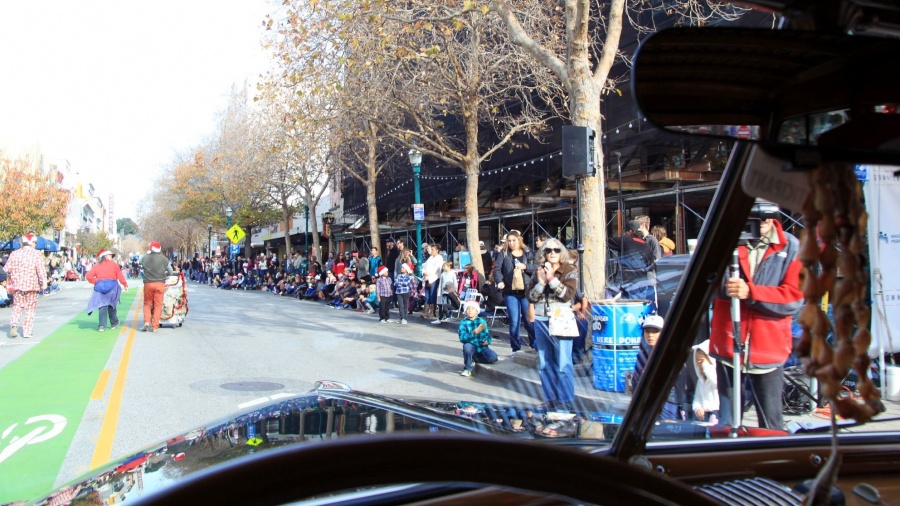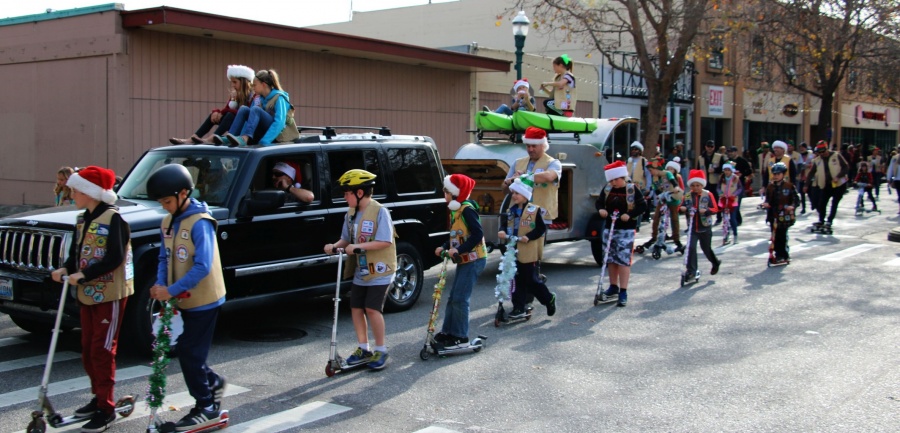 After the parade we drove over to Alan and Jules Hilton's home overlooking the Boardwalk for our annual post-parade holiday party. After a wonderful potluck brunch, we took care of some club business by assembling this year's election ballots and installation dinner invitations and getting them ready for mailing.
Our next event will be the annual installation dinner to be held on Saturday January 13, 2018. Dinner invitations and election ballots will be in the mail shortly, please keep an eye out for them. Until then, here's wishing everyone a Merry Christmas and a happy, healthy and safe New Year!