Another year, another really-really great Woodies On the Wharf weekend.  Santa Cruz Woodie club members worked hard all year to make it an extra special WOW!  The Wrap Up Party is our club's traditional way of celebrating that success, to thank all who worked so hard to make it so, and to start planning for next year.  This year is a little bitter sweet for Joe and I as it was the last (at least we think so) Wrap Up Party we will host.  We love hosting our woodie ohana but maybe the time has come to pass the privilege on.  So, this year was the "Last night for Mai Tai's at the Solis's".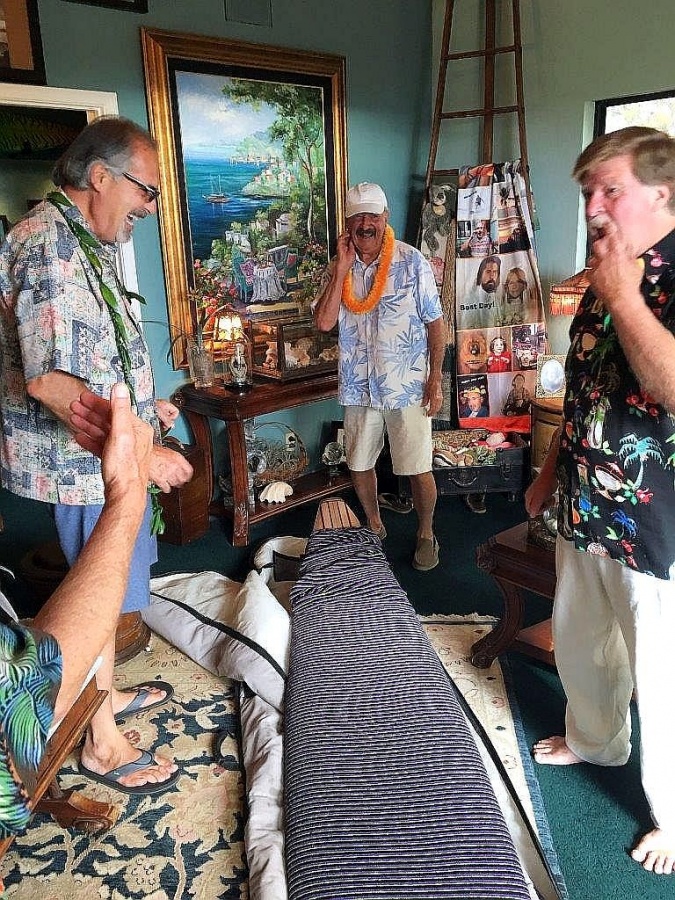 This year the aloha in the air was thick as more than 60 of our ohana gathered to enjoy each other's company as well as Mai Tai's and PuPu's before sitting down to a great barbeque dinner.   Cocktails and appetizers lasted a little longer than planned due to some very special goings on.
One of the highlights of WOW for the past several years has been the presence of Surfboard Hall of Fame Shaper and SCW member Floyd Smith on the wharf shaping a very special board.  This year that board was being shaped for our own past president, Loren Steck.  It has also become the tradition the last couple of years that Floyd delivers the completed board to the proud owner at the Wrap Up Party.  Check out the pictures, a beautiful board and what a treat to share the moment!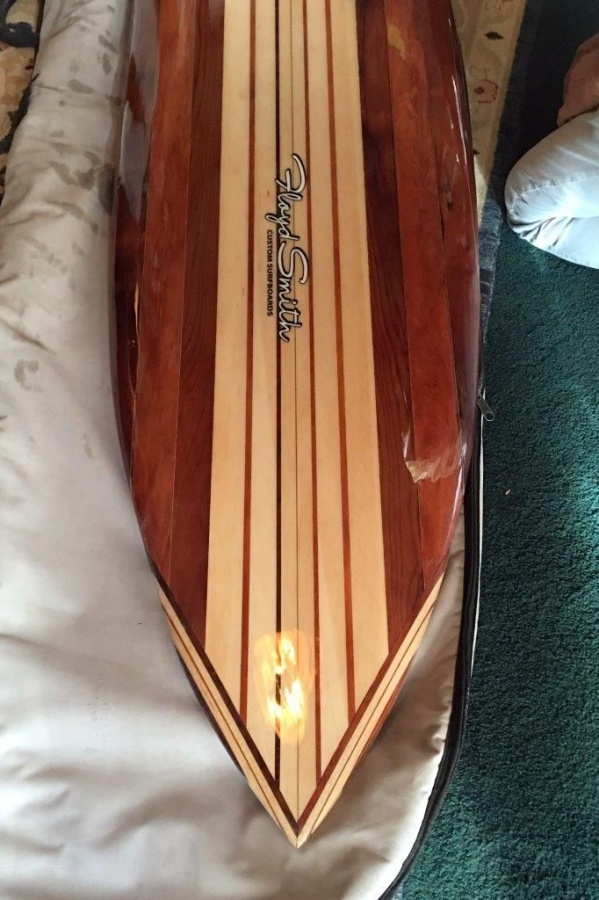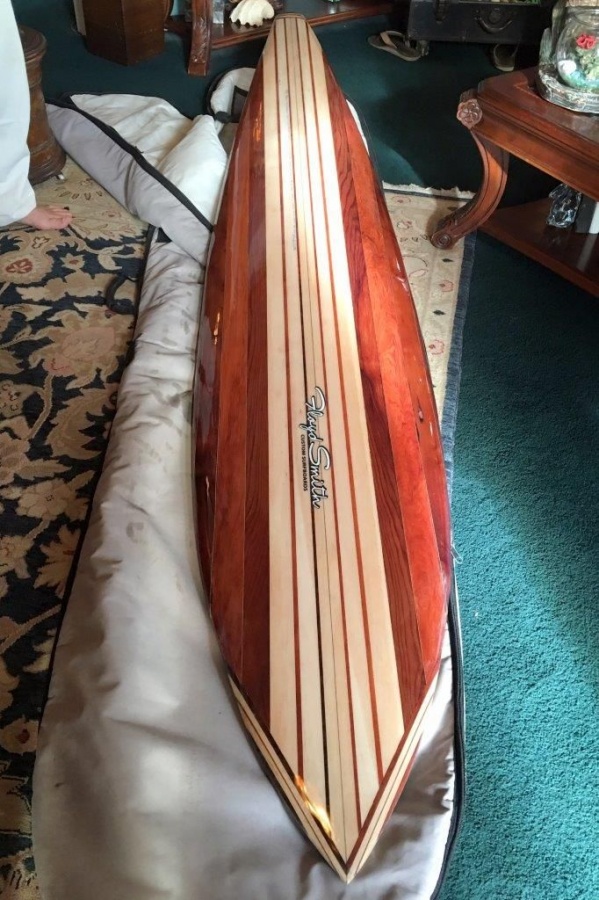 Eventually we got on to dinner and fast work was made of the barbeque and all of the great salads, side dishes and deserts that folks had brought.  Thanks to Joe it all was perfect and no burnt sausage this year.
Then it was on to a little business.  In recognition of Floyd Smith's contribution of a custom shaped surfboard to this year's first official WOW live auction, a special "thank you" went out to Floyd.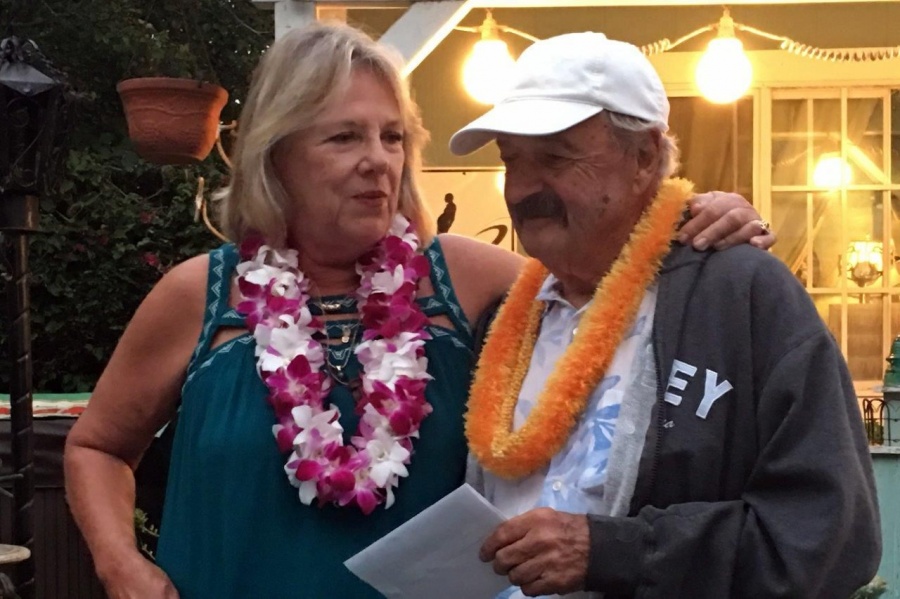 Treasurer Kathryn Benson gave a brief financial report on WOW 2016 and even though the final numbers were not in, the news was good.  Especially noteworthy was the fact that the raffle proceeds were up this year and as a result we will be able to help support each of seven non-profit charities with donations:
Ride-a-Wave  —  Operation Surf  —  Santa Cruz Junior Lifeguards  —  Santa Cruz Surfing Museum  —  CASA of Santa Cruz  —  Alisa Ann Ruch Burn Foundation  —  Hospice of Santa Cruz
However, not being a group to rest on our laurels, we are already looking forward to the 23rd Annual Woodies On the Wharf on Saturday, June 24, 2017.  It's going to be another great year, so plan now to attend, and keep checking the SCW website for updates and information.

As with every great evening it had to come to an end.  Thank you to all who joined us, and to those who couldn't make it, we missed you.  We are so blessed to have you all in our woodie ohana, and so grateful that you have allowed us to invite you into our home for the past seven years.