The 2014 Santa Cruz Woodies Club Installation Dinner is in the books and its surely one that set records!  While the purpose of the Installation Dinner is technically to install New Club Officers, that is just one important part of an event that has evolved from an great evening into a whole fun filled weekend spent with our Woodie Ohana.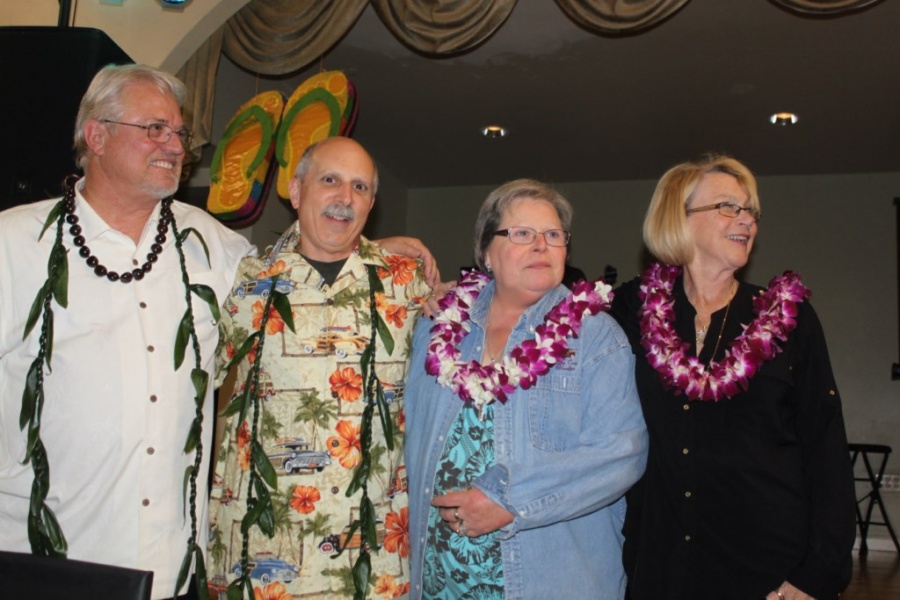 SCW 2014 officers from left to right are:
President  –  Rowland Baker
Vice President  –  Phil Iatomase
Secretary  –  Patsy Benfield
Treasure  –  Kathryn Benson
At this years installation dinner there was fantastic food, lots of adult beverages, skateboarding, surf boards hanging from the ceiling and a huge amouge of comrade. So, with that the 2014 Installation Dinner is in the books.  It was a wonderful evening, just one of many great events to come this year!  Don't forget to check out our website to get the latest information on things to do with the SCW Ohana and join us as we gear up for June 21st when we all again gather at the 20th Annual Woodies On the Wharf…its going to be exceptional!!!