Santa Cruz Woodies and their members are a community conscious group. Each year we raise funds for a number of charities at Woodies on the Wharf. One of those charities is the Alisa Ann Ruch Burn Foundation. The burn foundation was formed over 40 years ago. At the age of eight, Alisa Ann was fatally injured in a back yard barbeque accident. Bravely using this tragedy, her parents, coupled with local Firefighters and then Firefighters state wide, established a mission to enhance the lives of burn survivors and promote burn prevention.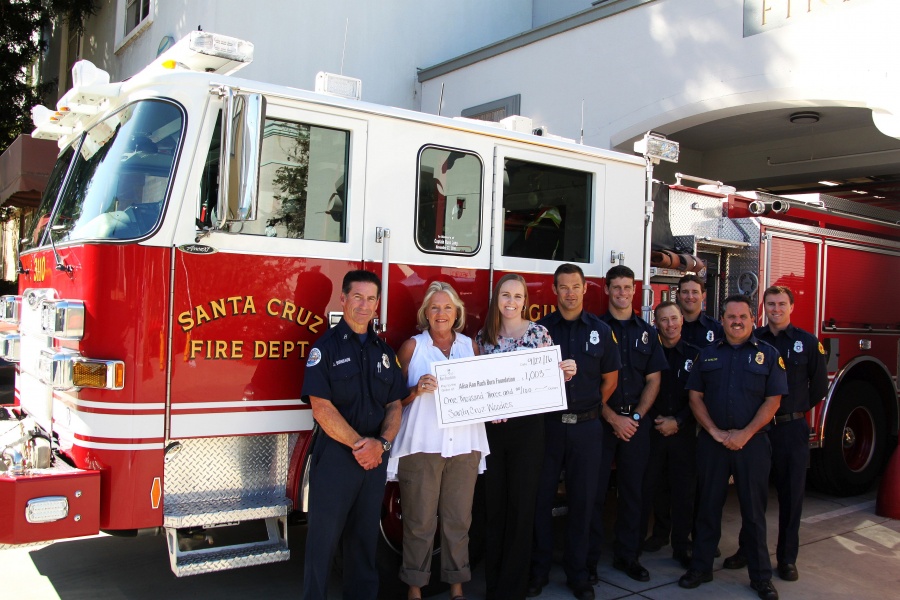 On September 22nd, Santa Cruz Woodies President, Arlene Solis, and I met with Samantha Zepeda, Development Manager of the AARBF, to present her with our club's donation. We were joined by members of the Santa Cruz Fire Department. One member, Captain Josh Birnbaun, knows the effects of being burned as a child. At nine years of age, Josh was playing with matches and gasoline. Josh was burned over 70% of his body. After months in the hospital and many skin grafts, Josh made a hard fought recovery. Now, you may think that he became a Firefighter because of what he went through. The truth is he knew he wanted to be a Firefighter from age five. However, chances are his experience must have reinforced his goal.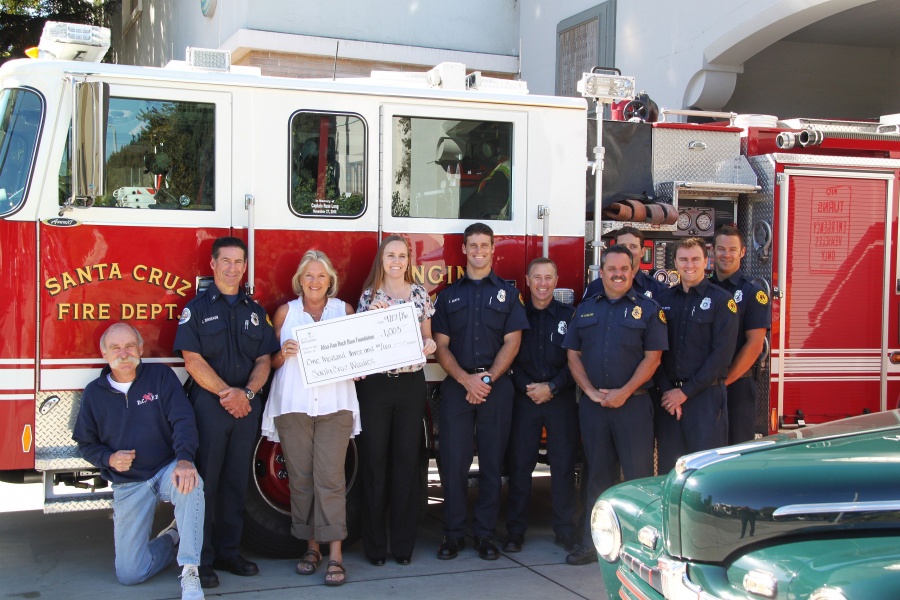 AARBF is dedicated to preventing burn injuries through education. They support survivor's immediate needs and connect them with resources for managing their injuries. AARBF have camps and recreational activities to provide a supportive atmosphere among burn survivors that encourage self acceptance and fun. Captain Birnbaun knows the importance of these programs first hand.
Look for a future article on Santa Cruz Woodies charitable donations. You can feel warm and fuzzy inside knowing as a club, we are trying to do our part to make this a better place we live in.