Historically, Santa Cruz Woodies has chosen a day in May to take a spring cruise. A few years ago the National Woodie Club designated the third Saturday in May as "Drive Your Woodie Day". Since the National Woodie Club Drive Your Woody Day event came about, it made sense to use this day for our club's cruise.

This year the day started with Santa Cruz Woodies members coming from all different parts of the Bay Area to meet up at the designated area adjacent to Lexington Reservoir. Getting together with our woodie friends after a long winter is always exciting. This year the weather was perfect, unlike last year's very rainy day.
We always accept new members with open arms and this year we were joined by Kevin and Katie Furstoss, George and Karen Baur and Emo and Sandra Schuitema. They all joined the club recently and got their feet wet in what our club is all about. Now Phil Iatomase no longer has the hardest name to pronounce.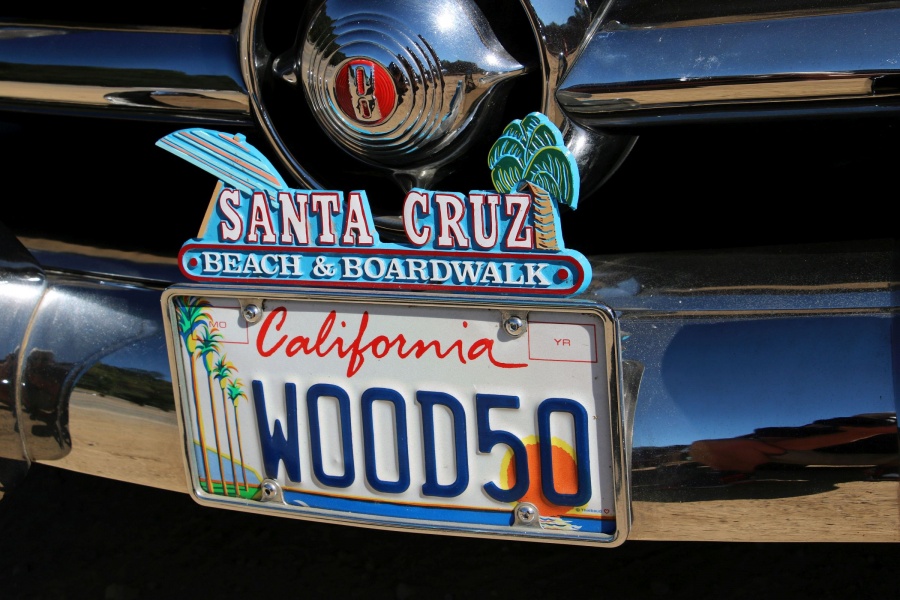 We headed out from the reservoir at 10:00AM and remarkably we were right on schedule. The route was a beautiful ride through the Santa Cruz Mountains ending at fellow club members', Larry and Juana Carter's, residence.
The Carter's have a fantastic car collection that they allowed us to enjoy. Their cars all had special meaning and long pedigrees, like the Olds 442 convertible that was just like the one they got married in 47 years ago. Their awesome collection, ranging from the early 1900's to present, was mind-boggling.
To top the day off, the Carter's were very accommodating in setting up tables and chairs for the thing we do best, a potluck! The spread was unbelievable and delicious.

Our next stop is Woodies On The Wharf which will be held June 24th on the Santa Cruz wharf.