"Oh what a night…" As always when we get together such a great group of Santa Cruz Woodies folks, we have quite a happening.
This part of the evening is always one of my favorites. It continues to reminds us to not take ourselves too seriously and gives us the opportunity to creatively recognize the group's many unique talents! And of course, we capped the recognition off with another unique slide show by of Jim Vickery, which we all watch holding our breath, hoping we won't be someone Jim recognizes!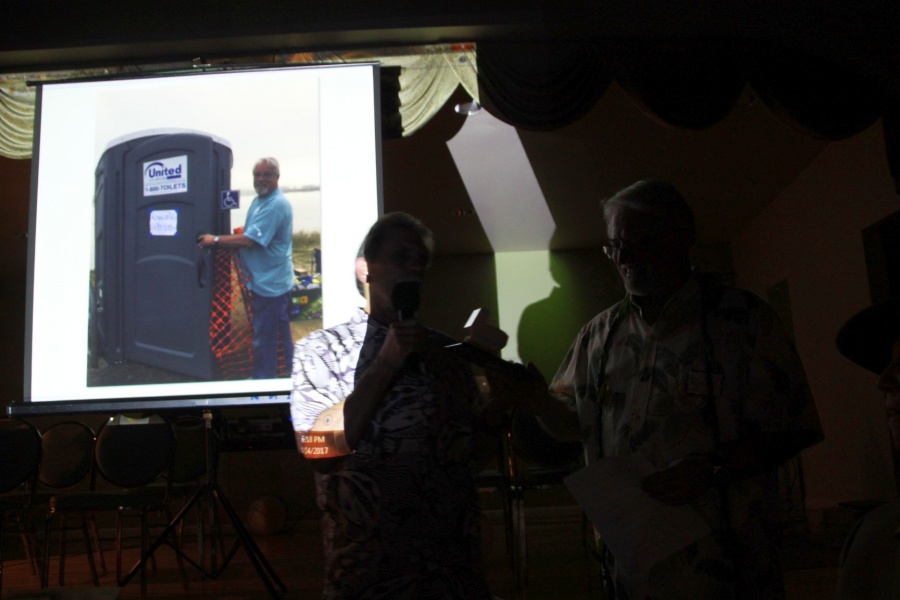 The planning group did an outstanding job of honoring our out-going president and welcoming in yours truly! Arlene was presented with one of Bob Barbour's exceptional photographs as a thank you for all her commitment and hard work for the club this last year.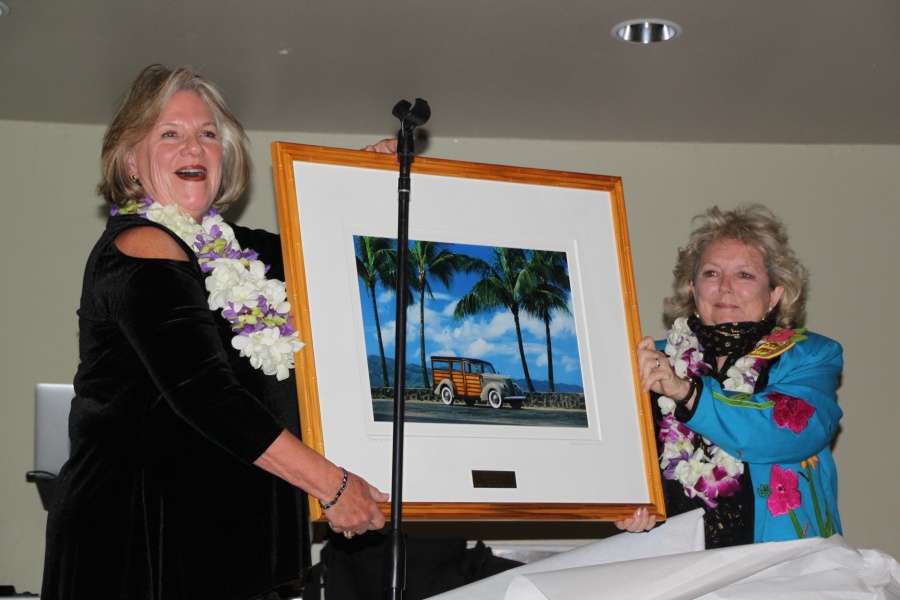 Most of our Past Presidents were a part of the celebration, dressed in appropriate educational attire, competing to answer challenging and entertaining questions and about their past Woodie experiences.